Renée Bernard (1913-1976) was a native dancer of Bordeaux who performed under the name Koringa. She did a fakir act and worked with crocodiles and large snakes.
She performed in the Mills Brothers Circus, billing herself as "the only fakir woman in the world" and alternatively as "the only female yogi." She was born in France, although her promotional materials claimed that she was born in Rajasthan, orphaned at the age of three, and raised by fakirs in Bikanir who taught her supernatural skills. Actually, she began her career as an assistant to a hugely succesful fakir named Blacaman. He was billed as the Great Indian Fakir despite actually being Italian. She learned much from him, and it was not long before she became a main attraction herself. By 1939, she was the main attraction for the Mills Brothers Circus.
She was a dancer, magician, circus artiste, and went on secret missions for France during World War II. She even wore the painted symbol of the Resistance on her forehead while doing perfomances during the war. In her work with exotic animals, she claimed to have the power of hypnotism over them. The essence of her act was the ability to defy harm and death.
She did well-known stunts such as the sword ladder, being buried alive, walking on broken glass, having a cinder block broken on her while resting on two sharp blades, and other familiar fakir stunts popular with magicians. What made her a star was her high production values, charisma and showmanship. She had elaborate costumes, four female assistants, five crocodiles, and a lot of snakes.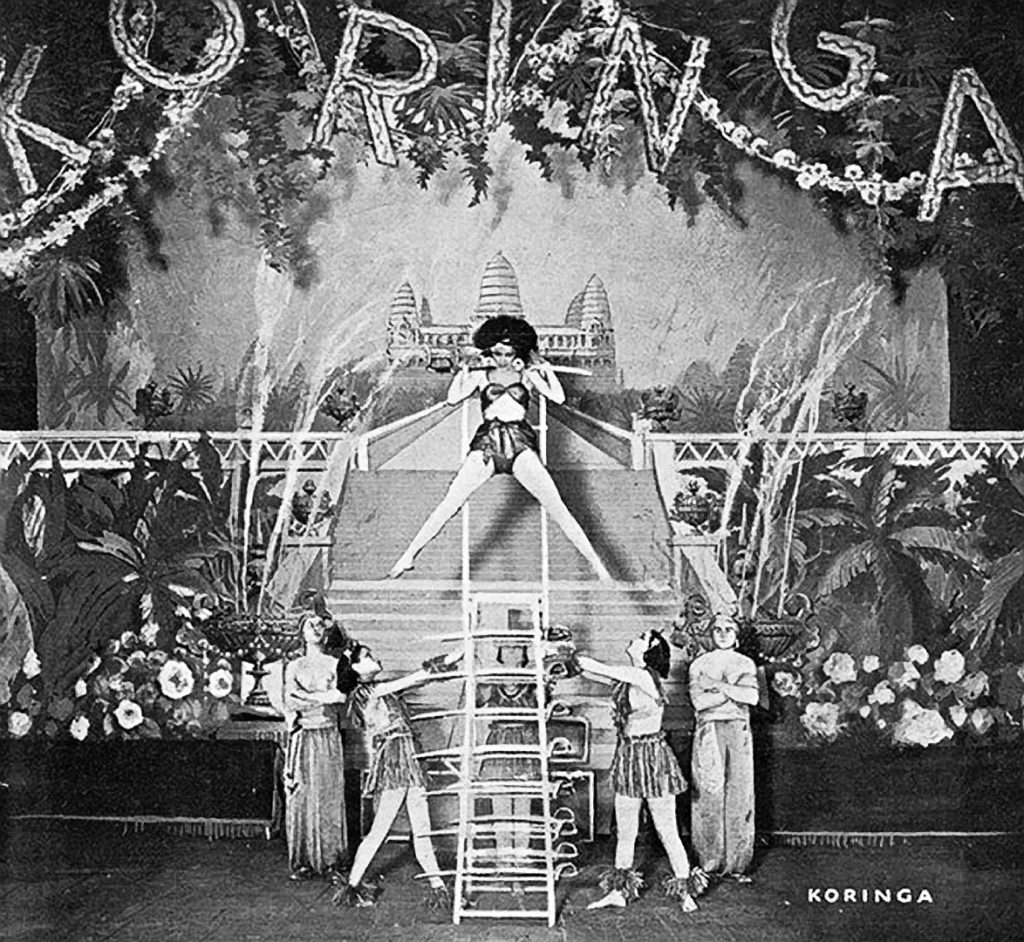 In German Expressionist films they used green makeup to make people look otherworldly, and she adopted green makeup in her act, which you can see in her posters.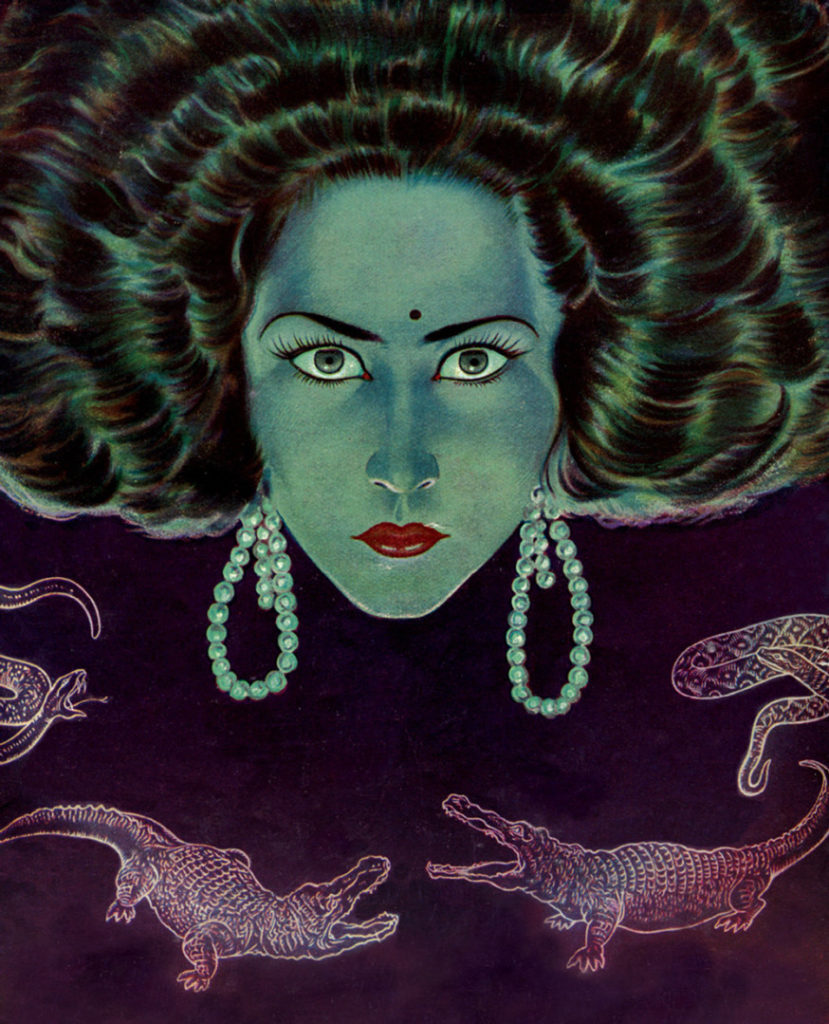 Look magazine 1937