Carter the Great toured the world with a huge illusion show that consisted of 31 tons of equipment. He had so much equipment that they were refused passage on the Titanic for its first and final ill-fated voyage. (Lucky for them!)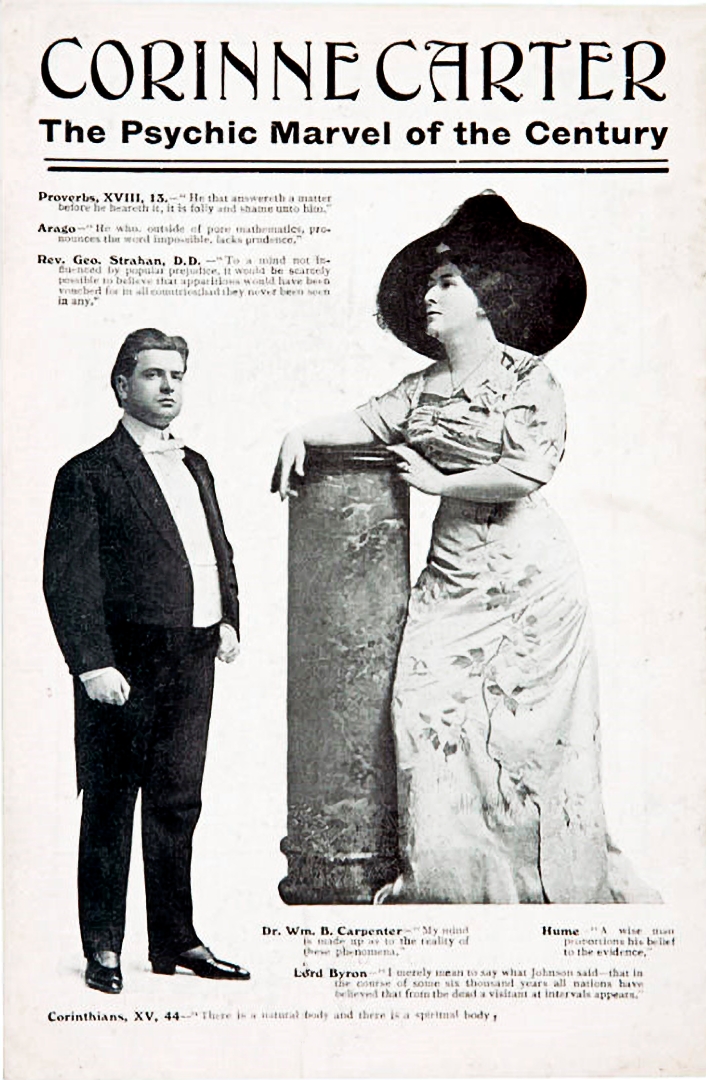 Corinne Carter
His wife Corinne was the first of the three performers who did the psychic act on the show, which was a code act. When he performed William Robinson's Gone Chair illusion, he wanted to call it "The Magical Divorce." Corinne was the one vanishing, and did not find this at all amusing. She had him change the name to "The Phantom Bride."
If you have been in magic for any length of time you have probably seen this Carter the Great Poster. So who was the Modern Priestess of Delphi?
Evelyn Maxwell
The woman in the poster appears to be Evelyn Maxwell, who was born Anna Lohmann. She toured with Carter the Great as an assistant for over a decade, but she also did her own featured mind-reading act on the show after Corinne stopped doing it. She read minds of audience members wrapped in a psychically conducting silk scarf as a blindfold.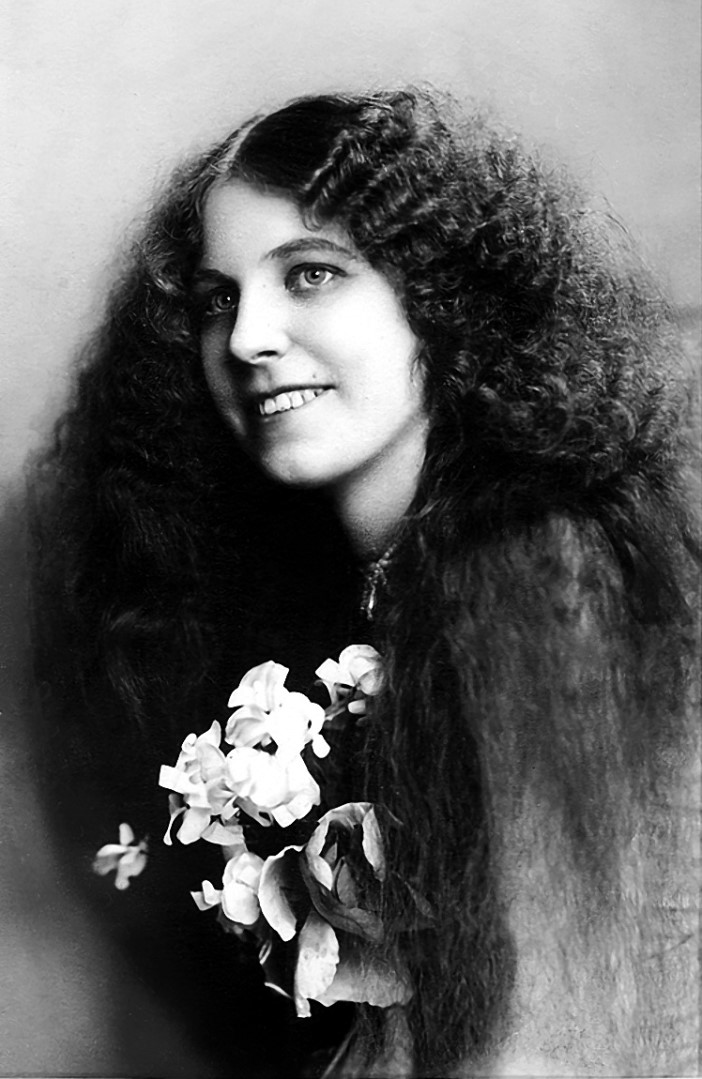 Evelyn also used Corinne's billing as the Psychic Marvel.
Abigail Price
Evelyn was later replaced by Abigail Price, who was also a long time performer on the show. There was a 1912 book titled The True Secret Of Mind Reading As Performed By The Zancigs, Also Carter, The Magician And Abigail Price. You can read it on the Internet Archive where you can see just how complex the verbal codes were.